Jesus loves me.
If you ask me the greatest truth purchased for me in the Gospel I would say it is that: Jesus. loves. Fabs.
As I was reading this morning it hit me – Jesus loving me is not the end of the Gospel.  I learned that from Solomon (who, according to God, is smarter than me).  Check out his prayer as he dedicates the temple: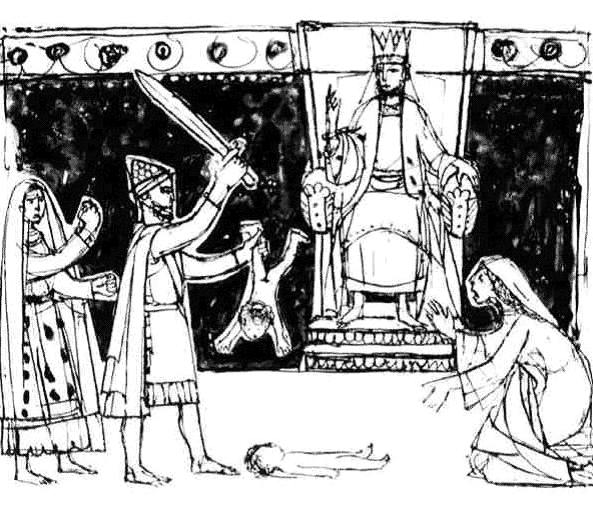 May he not leave us or forsake us, that he may incline our hearts to him, to walk in all his ways and to keep his commandments, his statutes, and his rules, which he commanded our fathers…that all the peoples of the earth may know that the LORD is God; there is no other.  (1 Kings 8:57-58; 8:60-61)
There's a progression in this text:
God, don't leave us so that we can love you
God, let us love you so that we can obey you
God, let us obey you so that everyone in the whole freaking world can know that you are the only God.
Hmm…Solomon and I see things differently.  Here's how my progression goes:
God, don't leave me so that I can be loved by you
God, make me know that I'm loved by you so that I am not afraid of disobedience
God, let me obey you so that I can have a happier life
There are three things here that Solomon and I see pretty differently on.  I'm going to get to the second and third tomorrow, but for today I'm just going to focus on the first one.
Solomon thinks the benefit of God's promise to stay with us is that we get to love God.  I think it's that I get to be loved.  
It's not one or the other.  Don't get me wrong.  But, I am often so busy focusing on the part about God loving me that I forget about the part where I love God.  Solomon thinks that the greatest benefit from the truth that God is with us is that it means we get to have our hearts inclined to God.
I love that description: a heart inclined to God.
We have two pendulum swings in our culture: (1) we reduce love to a feeling because we don't want to do anything that we don't want to do or (2) we reduce love to action because we can't make our hearts line up so we just pretend our feelings don't matter.
Love is a not simply a feeling, but it does include emotion.  Love includes obedience, but it is not simply obedience.
Love is an inclination of the heart that leads to obedience.
A heart that loves God isn't an extra bonus of the Christian walk.  It is the primary benefit of the Christian walk.  It isn't like – on the days when you feel that great – but if you don't, don't worry about it.
The heart of the Gospel, the reason that it's good news that Jesus loves Fabs, is that it means Fabs will love Jesus.
Look, I get it.  We want to be loved.  I think that's okay.  I think we were made to be loved.  But, don't you feel something else inside of you?  The ache, the craving, the need –  not just to be loved – but to love?
Gosh, loving God is the sweetest thing in the world: being sure of Him, being devoted to Him, seeing Him and knowing Him.  In the moments when my heart feels inclined to God I feel like I can do anything, be anything, endure anything.
The glory of the Gospel is that God has made an unbreakable covenant with us – given us a promise that He will never leave –  and He has done this so that we can be sure that when we wake up tomorrow He will once again do the work of inclining our hearts to Him.
Jesus came and died for me so that I might know today that He has made me a promise: my heart is His responsibility.  He will never leave me or forsake me and therefore I am confident that He will incline all of me: mind, heart, hands and soul to Him.
If you read my post on
Friday
, you know why that's the sweetest news I've ever heard.
I don't want to drift. I want to wake up tomorrow and love God more than I do today.  And so, I guess I'm going to join with Solomon in his great wisdom and pray:  God- don't leave me or forsake me so that you can do the work of inclining my heart to you.
(P.S. I'll process the other two differences that I have with Sol this week!)